RIORDAN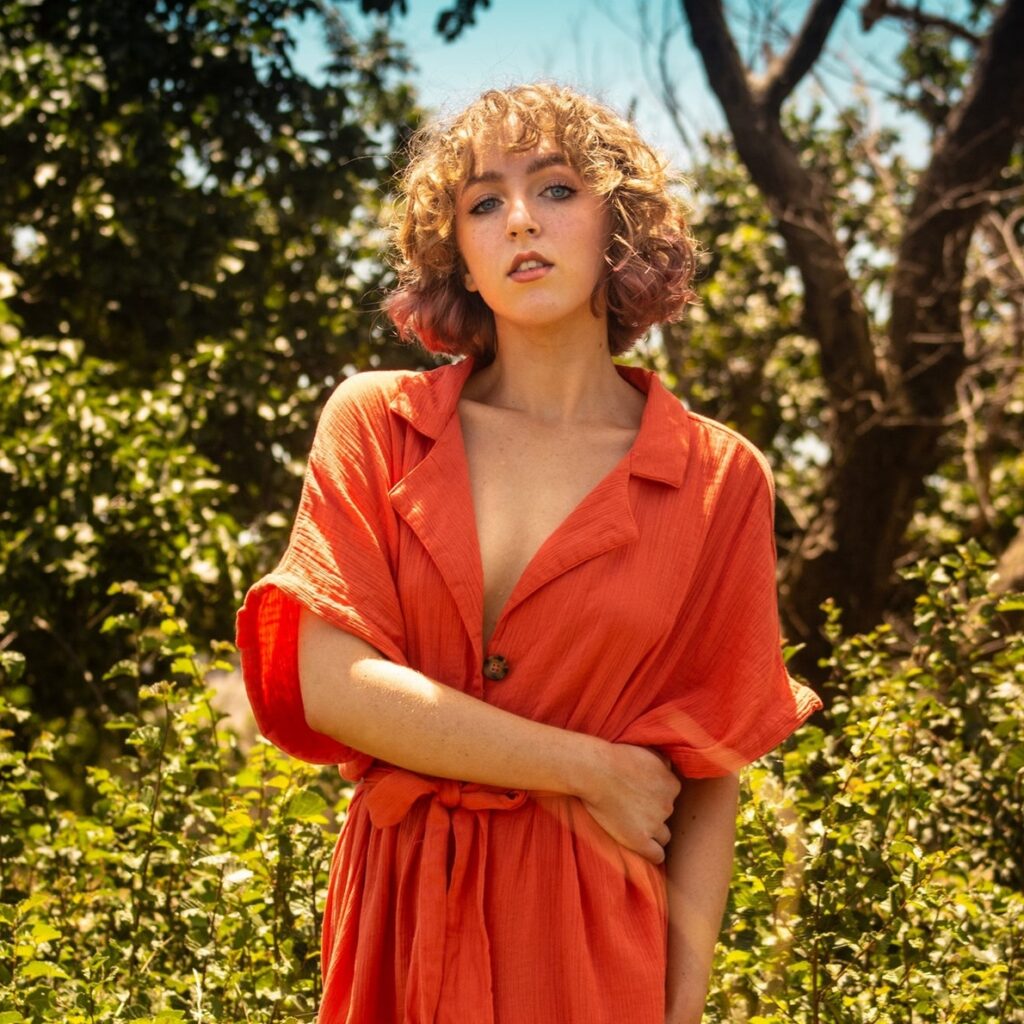 Melbourne  Vic
contemporary acoustic pop
A clever fusion of country, rock and pop – Riordan Stewart-McDougall uses storytelling to make her music unfold like a movie before her audiences eyes.
Inspiration from fans and faith gives Riordan Stewart-McDougall her heart
From an April Fools' Day debut performance for her church at the age of 14 to touring the countryside with her trademark pink guitar, Riordan Stewart-McDougall has built a strong following in only six years.
Writing popular music can challenge even the most seasoned of artists, but Riordan finds inspiration in everyday life. "My inspiration can come from anywhere at any time," she says, then adds "Looking around, you can get inspiration from not only what you yourself are going through,
but from what others are going through. And I love that, in doing that, you're helping other people deal with their own things. It's awesome."
Riordan also describes how she brings her music from concept to art, especially with "Charcoal" and "Give Me My Heart." Her method involves visualising the story told within. "Those songs were very experimental for me, in that, when I was writing them, I would imagine how the songs would play out in my head – almost like a movie."
The iconic pink guitar has almost grown into a co-star in its own right, Riordan admitting that "over the years it's become more of a 'thing' amongst my audience." She actually learned on a hand-medown
from her brother but, at 13 in a music store in Geelong, fell in love with the instrument she now carries with her to many performances. Riordan told an interviewer that "my favourite little feature on the guitar is the dolphin on the fretboard – I love dolphins."
While she continues to wow fans with her live shows, radio has recently discovered her faith powered music. Along with being signed to the Unleashed Music label, Riordan called hearing her art on the radio her biggest career highlight.
Riordan finds that her inspiration springs from her Christian faith. While it does not always dominate the theme, her faith in Jesus Christ never is absent from her work. As Riordan puts it, "I'm a Christian too, so I love to write about my faith; even if it's just adding something little about it
in to a song. That's something that is really important to me."
Music has power, no matter what the inspiration, no matter what the message. Riordan, even at the very beginning of her career, has an appreciation for what her music means to her listeners.
"Words are so powerful, and I love the fact that we can lift them off pages with music." – Riordan Stewart-McDougall on facebook
single releases
2023.06.17   People Change   03:25
2020.10.17   Late Night Dates   02:53
2020.09.05   What Happened To Us   03:25
album releases
2021.01.23   EP   Mosaic   4 tks
2017.04.08   EP   Charcoal   5 tks
2016.00.00   EP   Made Of Diamond   4 tks
.
.