Our featured artists this week are all in our Diamond Dozen Countdown…
THE HOLLANDS!
Phoenix AZ/Australia
Folk americana
THE FINAL INHERITANCE
Melbourne VIC
Folk, rock
MAYFAIR LANE
Wadonga VIC
Acoustic pop
JAMES PEDEN
Melbourne VIC
Pop, worship, electronic
VANESSA QUAI
Vanuata
Island pop, rock, reggae
MUSEUM OF FIRE
Perth WA
Commercial rock
CHRIS SEBASTIAN
Sydney NSW
Rnb, Soul, Urban pop
BEARFOOT
Sunshine Coast QLD
Australian roots, reggae, scar, dub
YIANNI PANA
Adelaide SA
Folk pop
SAINT BARAE
Gold Coast QLD
Pop indie
YONDER
Gold Coast QLD
Indie soft rock
AMY SAVIN
Nashville TN / Sydney NSW
Rock pop
Blessings to all this Christmas!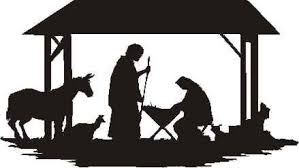 As we near the end of 2019 we reflect on the amazing year that was and how our host stations have helped our Aussie Artists share their messages of love, faith, hope, joy, peace, grace and service.
With your support, Aussie Grown Radio has been able to showcase so many amazing existing and emerging artists.
Over the Christmas and New Year period, Aussie Grown Radio will be bringing you our Christmas Special and the following week our 2019 Diamond Dozen Top 12 Countdown.  So listen out for some more amazing artists.
We really value your feedback and would love to hear from you with any suggestions / encouragements you may have on the programme.

From all at Aussie Grown Radio, Nellie, Ben, Julie, and our new team members Kir, Steve, Penny and Connie, and of course me Hank, we wish you all a very blessed Christmas and New Year.