Like you, we love to hear Aussie artists on the airwaves.  We are thrilled when new and emerging artists get their foot in the door and are succesful in getting their music played on air.
At Aussie Grown Radio we believe that music connects the world and we want to affect change using music with meaning and message; created by artists who champion Christians values of faith, hope, love, grace, peace, joy and service.
HUMBLE BEGINNINGS
This is how Aussie Grown Across the Nation (AGATN) was born. It's mantra is to play anything from the top of the charts to the grassroots, praise and worship to metal, rock to blues, folk to country and anything in between.
With over 21 years in radio spanning 4 decades, our very own 'Australian Christian music encyclopaedia' Hank David heads up the Aussie Grown team. AGATN began during Hank's 5 1/2 years with Sunshine Coast station 106five (now Salt106.5) where he performed various roles from newsletter editor to office manager, Announcer and Music Director. Hank now records and produces Aussie Grown from his home studio with the help of other team members listed below!
Hank has an amazing collection of current and past Australia Christian music which is second to none and the research he does over and above gives him the edge. The music is fresh, the information is relevant and the potential of the programme has seen it picked up by a large number of community radio stations and networks and it is broadcast right round Australia.
Check out the Aussie Grown Radio Facebook and Twitter pages and you can be kept even further up-to-date with what's being played and what's coming up on the programme. The Facebook and Twitter accounts are also there to let the artists themselves know that we are supporting their music and actively playing it. With over 1600 likes since launching this has already proven very popular.
MUSIC SELECTION
WHAT IS A CHRISTIAN BAND
Quite simply, there is no such thing!  It IS possible to have 'a band of Christians' where each individual in the band professes a Christian Faith.
The same can be said for an individual artist: yes they can hold a Christian Faith but that does not automatically make them a "Christian Artist."
HOW IS MUSIC SELECTED FOR AGATN?
Our Artists come from many varied backgrounds. The ONE common denominator is Jesus.
At Aussie Grown Radio, we use our Statement of Faith to guide us in all decisions regarding the songs and artists we include in our Aussie Grown Artist 'family'.  Any musician who privately or openly professes a Christian Faith and conducts themselves in accordance with our Statement of Faith are added to our Aussie Grown Artist Directory, irrespective of their field of operation.
A band comprised of individual Christians may or may not write songs with a specific Christian theme, that's OK. We know and take assurance that, because of their Christian faith, they won't be pushing boundaries beyond breaking point.
WHERE IS THE LINE DRAWN?
Good question! The simple answer is – Scripture!!  We have made our position clear in our Statement of Faith.
Unfortunately, as no-one is perfect in this broken world, we must take each individual artist / band as a unique decision.
Some of these are easy and require very little investigation to confirm. Others are a little more difficult and more research and discernment is needed to establish an individual truth. And, the review process for all is continual however our decision for inclusion or exclusion is final.
OUR TEAM
Hank David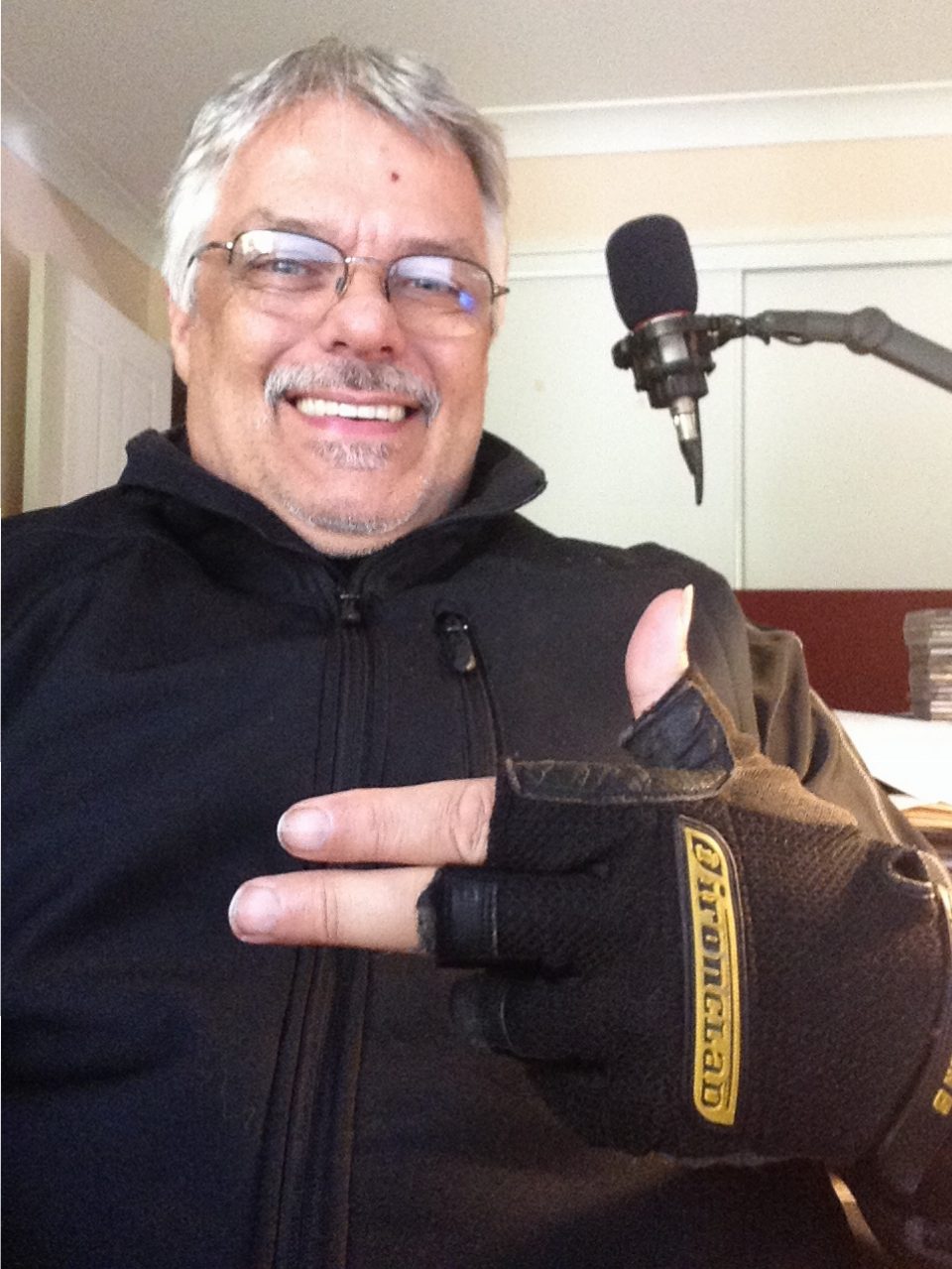 Usually, if you want a career in radio, you start with a radio school, then head bush for a few years to hone your craft before finding a position close to or in the city. Then perhaps, a move into production or another field. But not for Hank. He started at the top, co-producing a Christian music show for 4MMM in Brisbane, which ran for nearly 9 years, during which time he went to the prestigious AirTV school. With over 21 years associated with radio and a lifetime love of music in general and Aussie music in particular, Hank has a wealth of knowledge to bring to Aussie Grown. There may be 'snow on the roof but the fireplace is hot, hot, hot' and Hank loves nothing more than checking out local bands, even driving the 100kms to Brisbane (each way) to check out a show.
"I love connecting with bands & artists and Facebook is a perfect medium for doing that. I consider each connection a 'real friend' and enjoy seeing their posts, both personal & 'professional' and respond accordingly." Hank is also one of the few people connected to the industry whose knowledge of bands and artists is comprehensive and he has been known to be called "a walking Aussie Christians music encyclopaedia!" or more recently the "Molly Meldrum" of Christian Music."
Coming to Aussie Grown from a few years as Drive and Afternoon host on Sunshine Coast station 106five, Hank is excited about the potential of Aussie Grown to support and grow Australian Christian music, not just around the country, but ultimately "to the world." (spoken like Buzz Lightyear)
"When the show aired on 106five we had the ability to live-stream through the internet and we established a strong listener base across the nation with feedback also coming from Aussies based overseas.  With syndication of the show nationwide our vision is to eventually have Aussie Christians music streaming online, 24×7 !"
"Aussie Christians music is exciting: it's alive, it's full of vibrant, spirit-filled people whose love of their Lord and their craft can capture you wherever you may be listening – via computer, in Church, at a pub, club or festival with like minded fans. I love it!"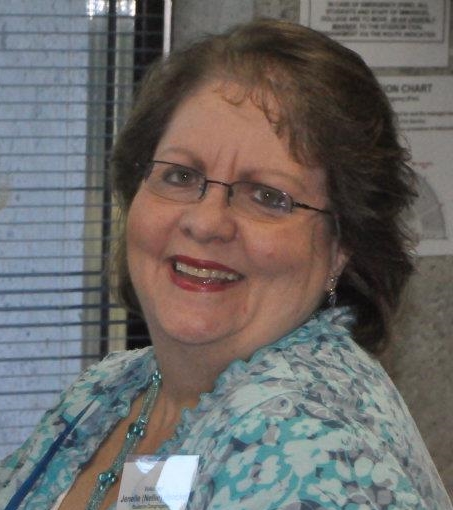 Nellie Hanckel
Nellie has been Hank's "right-hand woman" for over 30 years and has supported his passion throughout. She is the business woman of the team, taking care of finances and various other business matters.  She has taken on the role of Website Administrator which is keeping her extremely busy plus she does the weekly mail-out of the programme to all our host stations. Hank quite readily admits he'd be lost without her and together, they make a pretty good team. Nellie has a full-time job as well and uses her amazing organisational skills to allocate time to both her full time work and Aussie Grown.
Julie Darlington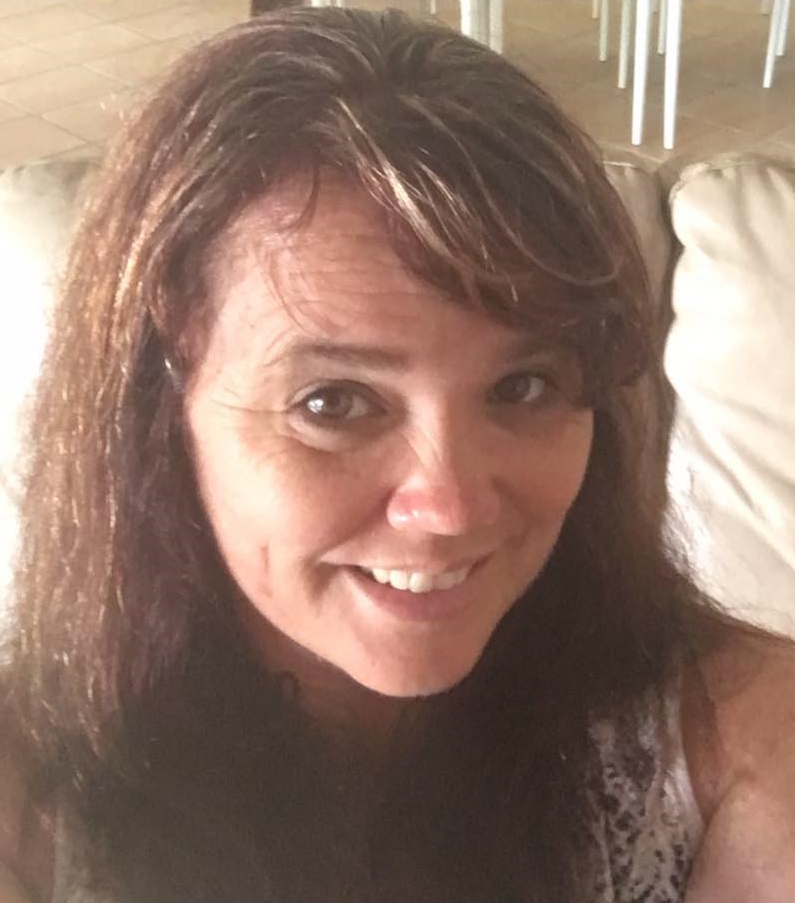 Julie is another ex-radio 'star' from 99.9 LiveFM, Townsville and 106five, with experience in IT and administration. She's a whip-cracker, amazing with organizing and also, like Nellie, works full-time in her own business.  She has provided invaluable support to the team with her IT expertise and amazing visionary thinking.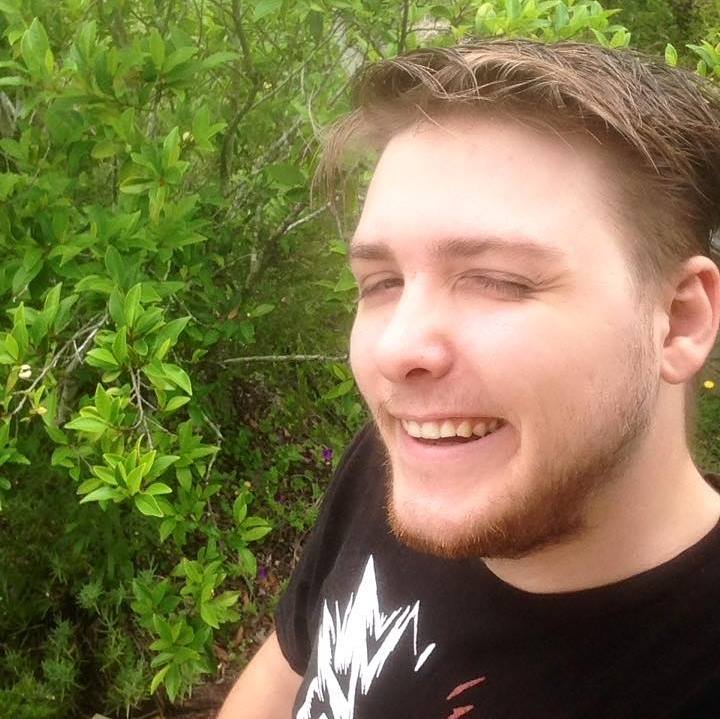 Ben Hanckel
A budding producer and musician, Ben loves getting into the studio and working on producing Aussie Grown Across The Nation. His talent for perfection & attention to detail is admirable and he will go far. Through 2009, Ben was a member of the 9 person team of the Maroondah Council "FreeZa" Youth Music Promotions Programme as well as Graduating Y12. On re-location to the Sunshine Coast in 2010, Ben attended Nambour TAFE where he completed a Cert.IV in Live Production, Theatre & Events (Technical Operations) and a Diploma of Music Industry (Technical Production). He works 2 jobs and still offers his time to produce AGATN! When Ben is not sleeping or working, he is on his computer, gaming with friends around the world or playing cricket or footy!
VOLUNTEERS
Aussie Grown Radio NEEDS assistance with a range of roles and activities from time to time or on an on-going basis.
IF YOU CAN HELP with: research, data entry, information updates, either on-line at your place or at our studio (perhaps enjoying an impressive "HankaHazelnutMuggaMochaChino"), send details of your interests & skills through the contact us link, or directly to: nellie@aussiegrownradio.com.