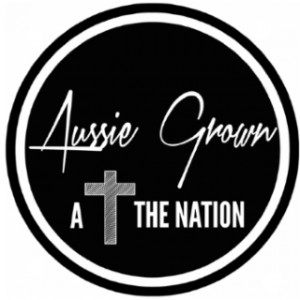 Contact your local Christian / community radio station for broadcast times.
Click here for previous MUSIC REVIEWS
Our New Song this Week is from featured artist:
JAMES PEDEN – Single "Human"
Melbourne VIC
Pop, worship, electronic
The new music feature this week is from Melbourne electro dance performer James Peden.
We reckon this is another winner for James and would love to hear your thoughts too. Just hit the feedback link on the Aussie Grown Radio website or message us on the Aussie Grown Radio facebook page, too easy!
See more at: James Peden.
OTHER NEWS AND REVIEWS
Adelaide rapper/hiphop performer & writer ESKATOLOGY has been selected as one of the local supports for the biggest festival coming up, Heatwave.
Speaking of festivals, two Christian music festivals fast approaching are the Toowoomba Gospel Festival, coming on the 19th 20th & 21st of November and, three weeks later, the Freedom Music Festival just north of the Sunshine Coast at Calico Creek near Gympie. Artists already announced for the Toowoomba event which takes place in Queens Park, the site of Easterfest, as well as through the Toowoomba CBD are ELISHA, RIVER NATION, SALTWATER AND ISLAND BREEZE, STEVE & AINSLEY APIRANA, 8NDURE MUSIC, ANDY CHAPMAN, KROSSWERDZ, J-L RATHBONE, RIVER MOVEMENT and, travel permitting, SAM HORNSHAW and DAN WARLOW.
Coming to Freedom on the Sunshine Coast in December, RIVER MOVEMENT, J-L.RATHBONE, SAM HORNSHAW and more to be announced very soon, we'll keep you posted. Find more informationand links on the Aussie Grown Radio website.
New music coming on Aussie Grown Across The Naton next week is from JUST FLARE, BERNARDINE and KAREN HARDING plus, over the next several weeks, LLOYD BACK, HILLSONG UNITED & YOUNG & FREE, ANNA WATERS, DIANNE LINDSAY, FLOCK, MICHAEL DAY, HANNAH CHEERS, CASSIDY-RAE, EVAN BRENT DOWNING, HAPPY WORLD, JAVIER, SAMMY DAN MARTIN, THELUKASBAND and FOR KING & COUNTRY.