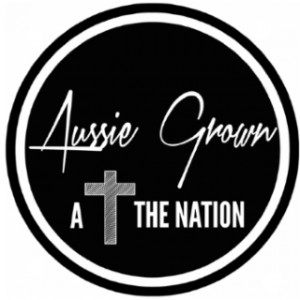 Contact your local Christian / community radio station for broadcast times.
Click here for previous ALBUM REVIEWS
Our Album of the Week featured artist is:
INSIDEOUT
Melbourne VIC
Indie pop
Jess and Daniel have always individually had a deep passion for musical worship and the power it can have to lead people into transformative encounters with God. They met in 1999 in Youth With a Mission when they were asked to lead worship together.
From here began a journey of pursuing God, leading worship and ministering in churches together. In 2006 they released 'There is Hope' under the name 'Jess Hammond' and toured nationally with Small House records. In 2008 the journey led them to form 'Insideout', which encapsulated their heart to see people really meet God in a special way through corporate musical worship.
Romans 12: 1&2 became a key verse (TMT)
'So here's what I want you to do, God helping you: Take your everyday, ordinary life—your sleeping, eating, going-to-work, and walking-around life—and place it before God as an offering. Embracing what God does for you is the best thing you can do for him. Don't become so well-adjusted to your culture that you fit into it without even thinking. Instead, fix your attention on God. You'll be changed from the inside out'.
They continued to write, tour and serve local churches in itinerant ministry. In 2007 Jess took on the Worship Minister role at One Church in Blackburn, where Daniel also served on worship team and in the media team creating video, multimedia and animation graphics for the church. They released 3 more recording projects as Insideout – 'The Story' EP, 'Abide' CD and 'Unfailing Love' Live DVD all in conjunction with producer Phil Gaudion (PC3). The development of 'Presence' Prayer and Worship encounter nights were a highlight of their ministry at One Church (amongst many, many other things).
More recently, Jess and Daniel been blessed by the ministry of Worship Circle based in the US, and have been able to sit under the mentorship of Todd Fields, Christy Nockels, Steve Fee and others. They continue to seek to grow in their ministry and songwriting gifts.
With Jess' conclusion in the role of Worship Minister at the end of 2019, Jess and Daniel have become more available to move into full time itinerant ministry to the broader 'Church'. Their passion is to be able to resource, refresh and encourage the local church through not only their music, but by leading prayer and worship events, training for worship teams and worship leaders, leading worship for churches, mentoring worship leaders, and consultancy for churches to see them fulfil God's vision and their potential through the gathered worship time.
They have 2 gorgeous, energetic, bubbly kids – Jude and Rose and are based in the foothills of the Dandenong Ranges in Melbourne.
See more at: Insideout