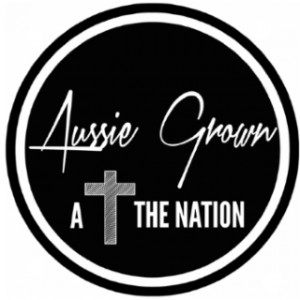 Contact your local Christian / community radio station for broadcast times.
Click here for previous MUSIC REVIEWS
The new song this week is:
WHITEFIELD – single "Hurricane"
Sydney NSW
Pop, rock, alternative
Based in Sydney since 2012, Whitefield have developed their sound across years of shows and studio time, playing to fans throughout the states of Australia, and releasing their music to the world.
Vote on any of the Aussie Grown Radio socials or head to the Aussie Grown Radio website and share your thoughts through the feedback link.
You can vote for Whitefield or any of the Aussie Grown Artists new music on any or all of the Aussie Grown Radio social pages and listen to all the latest songs on the Aussie Grown Radio Artists New Music Spotify playlist.
OTHER NEWS AND REVIEWS
Hawaii based Perth singer songwriter has made the first round cut in her quest to play at The famous Hollywood Bowl in October, opening for UK band Coldplay. The second round of voting opens this week with a daily free vote available through your FB account. Check out MEL KAY's FB page for the details.
The video for Melbourne singer songwriter ELLERY COHEN's latest single "Demons" has been picked up by the former music channel MTV which seems to have everything but music on it nowadays. Apparently you can find some on mid to late Sunday mornings.
Sydney country pop singer songwriter CASSIDY-RAE, one of the busiest artists on social media has scored another international Cruise residency performing from Seattle to Hawaii to Sydney with Carnival Cruise Line. Cassidy-Rae is quite an experienced cruise performer with several residencies already behind her.
Voting has now closed for the CMAA Fan voted Favourite international artist and Favourite Australian Artist with the awards for both to be announced at the CMAAs National Conference on the Gold Coast in September. The nominees were selected on radio airplay which is ok for the international artists – notably all US based – but all but one of the Australian nominees are based in the US as well, DAMI IM being the only locally based performer amongst Florida based EMMA MULLINGS, Nashville centred for KING & COUNTRY and originally from Sydney Hillsong bands UNITED and YOUNG & FREE whose members are mostly based in the States.
New music coming or landing on the Aussie Grown Radio desk this week include the new singles from Brisbane worship band Citipointe Worship, ALEX D.SMITH, THE ACOUSTIMEN, Brisbane rap evangelist into the prison & drug systems, Disen and new ones from Perth singer songwriter, BAILEY PERRIE and Brisbane band ALTA FALLS both dropping this week and coming up soon on Aussie Grown.