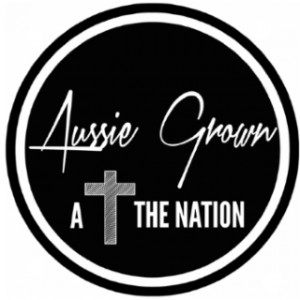 Contact your local Christian / community radio station for broadcast times.
Click here for previous ALBUM REVIEWS
Our Album of the Week feature is…
JOHN NEWSOME – Single "Home "
Newcastle NSW
Pop, rock, acoustic
Newcastle guitarist, husband and Dad, JOHN NEWSOME hasn't released anything new since his last album, 'Returning To The Place We Started' back in 2015.
It's been a long time coming but well worth the wait. Well, we reckon so anyway but we'd also love to hear your thoughts on this track or any of the new music we feature. It is easy to provide your thoughts to us. Just head to the feedback link on the aussiegrownradio.com website and go for it.
See more at: John Newsome
OTHER NEWS AND REVIEWS
A virtual plethora of on-line loungeroom gigs has popped up over the last week and a bit, with artists taking mainly to Facebook to keep in touch with their fan base through the current lockdown.
MICHELLE CASHMAN was one of the earliest to kick-start the bandwagon which has now seen some dozen plus artists performing live on-line. The gig lengths have varied from 15 – 20 minutes to Michelle's showcase which came in just short of an hour and a half. Some have done almost as much talking – sharing stories of their journey over the last few weeks to their stories behind the songs. Some have been hosted in home studios while others just on an iPhone or similar. All have been entertaining and, with the ability to interact via the comments, somewhat more personal and connected.
If you are an artist and unsure of how to put a home gig together, contact Aussie Grown Radio via the feedback link on the aussiegrownradio.com website and we'll help you out in the short-term.
We keep speaking of new music and I usually have a few to mention. This week, I'll let you know most of the Artists who have sent us new songs, EPs or albums.
Ready, here we go:
Coming up on Aussie Grown over the next several weeks, AENON, BLOOM, CRAIG ROSS, FLORA FALLS, HEJDUK, JAMES PEDEN, JOSHUA HENNESSY MUSIC PROJECT, JUST FLARE, LAURA EBAN, LICY BE, MELISA FERREIRA, MELISSA ROBERTSON, PETER CHRISTIE, SANDY LOUIISE, SHARI HALL, STEFAN ROSSI, THE BRB with a song FT.KJ52, THE LUKAS BAND, THE SAGA and TO THE SKIES. That is some list and there is more coming out nearly every week.