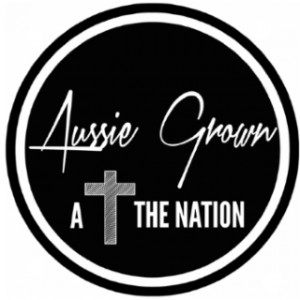 Contact your local Christian / community radio station for broadcast times.
The new song this week is:
BROOK ST – "Steady Steady"
Sunshine Coast QLD
Alt pop, folk
Popular Sunshine Coast singer songwriters Jason Daniels and Hannah Olivia, who celebrated one year of married bliss in December, have announced a duo project with an eight date east coast tour supporting Tay Oskee which kicked off last Wednesday in Byron Bay.
The new project called Brook St released their debut single Steady Steady which you can find on the AGR Artists New Music Spotify playlist and is featured in this week's show.
Vote for your favourites on any of the Aussie Grown Radio social pages.
Just comment beneath the "This Week On" post or head to the Aussie Grown Radio website and share your thoughts through the feedback link.
OTHER NEWS AND REVIEWS
Massive congratulations are due veteran country husband & wife Peter Simpson and Dianne Lindsay who were both awarded the Order of Australia Medal on Australia Day for their services to the entertainment industry and country music. On top of their solo careers, the couple not only perform together but also present the Australian Bush Ballad Show locally on the NSW Central Coast and around Australian & NZ on various stations.
Popular Geelong worship leader and singer songwriter Nathan Plumridge has re-located to sunny Queensland as a new season opens for the former Covenant College teacher. Now based in Redcliffe, Nathan's latest single co-written with Compliments of Gus legend Jared Haschek, "Lost For Words (Hallelujah)" released last Friday.
It's just six weeks to Heart Song Festival Adelaide and the first Artist Announcement was made last week with Hadyn Jones the first of 11 artists on the March 18 lineup. The schedule is already full for this edition but you can put your name down for future events on the Heart Song Festival Adelaide Facebook page.