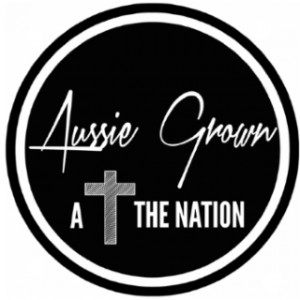 Contact your local Christian / community radio station for broadcast times.
Click here for previous MUSIC REVIEWS
Our New Song this Week is from featured artist:
THE PILLAR – Single "Valiantly"
Gold Coast QLD
Rock
The feature new music this week comes from Gold Coast pastor Nathan Coleman who fronts the NUMA AUSTRALIA worship band as well as the Churchs' outreach band THE PILLAR who recently released their album 'Awakening'.
The new single is a beauty and we'd love to know your thoughts as well. Just head to the Aussie Grown Radio website and spill your brain into the feedback link with your comments on this one from The Pillar.
See more at: The Pillar
OTHER NEWS AND REVIEWS
The new album is recorded, now it is the wait while mixing & mastering are completed for Auckland trio THE SATIONS latest. The band recently recorded their first ever interview into Australia with Vision 180 and, God willing, we will also see them touring Australia in support of the album sooner rather than later.
Baby news continues to arrive with vocalist guitarist with former Gladstone band Animal Throwdown, DUSTIN HOLLEY and wife Kayla announcing the arrival of Mia Belle last week and following on from the exciting announcement from popular Gold Coast singer songwriter VITA ADAM of her pregnancy came a video on Facebook this week from the Melbourne Gospel Choir singer, thanking all those who have congratulated the couple and sent their support. Check it out, it is most touching.
New music arriving on the Aussie Grown Radio desk this week includes the latest releases from LINDSAY WADDINGTON, ANNE MARIE, MINUS PINTO and NORALYN, ANDERSONLANE and ANNA CORDELL plus the complete catalogue from CAROLINE TAYLOR-KNIGHT, PAUL FURLONG, TIM OKSANEN, EVAN SILVA, SIMON MARRABLE, LUUNG and SANDRA ENTERMANN. Aussie Grown is most grateful to these and other bands & artists like Claire Hazzard who have made their catalogue of releases available to our growing Aussie Grown Music Archive. If you have your complete catalogue of recordings available, please send them through to Aussie Grown as well.