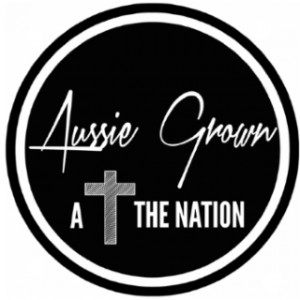 Contact your local Christian / community radio station for broadcast times.
The new song this week is:
RIVER MOVEMENT – "What Child Is This"
Gold Coast QLD
Folk, rap, hiphop, rock, acoustic
Popular touring & festival band River Movement has a debut Christmas song, "What Child Is This". Aussid Grown previews a little of the up-coming Christmas Week special with this new song.
River Movement would love your vote on any of the Aussie Grown Radio socials. Just comment beneath the "This Week On" post or head to the Aussie Grown Radio website and share your thoughts through the feedback link.
Don't forget, you can listen to all the latest new music songs on the AGR Artists New Music Spotify playlist.
OTHER NEWS AND REVIEWS
Adelaide Hills sister band Germein were a last minute addition to a stunning lineup supporting Irish band The Corrs in their only Australian appearance last weekend in the Hunter Valley. The two outfits are old friends with Germein recording their debut album in Ireland at The Corrs studios. Germein have also supported Tom Jones in 2022 and will open for Sting in June 2023.
We mentioned Heart Song 3 news a couple of weeks ago, well Aussie Grown can now reveal the date for the event is 18 March 2023 and the venue as The Flour Shed, Harts Mill in Mundy St, Port Adelaide, a beautiful converted flour mill warehouse will feature 11 bands & artists with food & market stalls and wonderful original music with all proceeds going to Compassion Australia. Tickets will be made available soon so keep it here for that news.
So many Aussie Grown Artists heading to the 51st TCMF in January including Rae Leigh from the Gold Coast, Javier, The Silverline and Sally Jane from Perth coming across for her 4th time at the event. A number of artists have expressed a desire to collaborate in a songwriting session or two as well, if anyone wishes to be connected to "like minded" artists & songwriters at Tamworth, just let us know at Aussie Grown Radio.
New music landing on the Aussie Grown Radio desk this week or on it's way includes the new album from Gregg Humphreys and singles from Imy Lou, Greg Humphreys, Bryce Wastney, Karen Harding, Bailey Perrie, Andersonlane and Marjorie Cardwell.