CLAIRE HAZZARD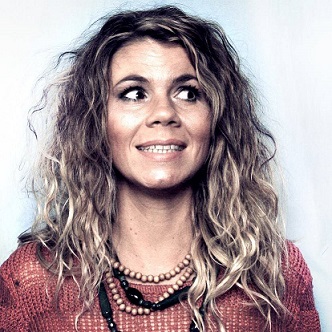 Queensland
contemporary folk pop
1996-01.06.2020
It has been 10 years in the making and the new Claire Hazzard album is finally here.
'Turning Point' is Claire Hazzard at her brilliant best, pushing new boundaries, with raw, bottom of the heart emotion, revelation, healing and leading.
Claire began her career as a fresh, eager student of music, recording in Melbourne and the resulting album, 1997s 'The Goodness & Severity' is SO far gone in her past, she thinks it is best forgotten.
Her subsequent albums have displayed an maturing artist, willing to learn, develop, engage, and her success through albums 'Whatever It Takes,' and 'The Spectacular Thing' and such singles as "The Field," "Whatever It Takes," "Finest Unreliable Friend," "Where Sinners Sing" and "Wear" have brought her a legion of fans eager to devour the next Claire Hazzard offering.
Well, wait no more, here is, Turning Point!
"The long-awaited 2018 Claire Hazzard release featuring 11 new tracks plus a brand new 20-year rewrite of her signature song "The Field". Produced, recorded and performed by Hazzard, this album pushes Claire's sound into a new realm of captivating truth-telling, combining an array of electronic sounds with her classic acoustic songwriting style. Pulling lesspunches than ever before, this album is a powerful message directed to the church in western culture, urging us to consider the danger of our rapid decline into living just like the world. "If you only ever buy one Claire Hazzard album, buy this one". A turning point album where Hazzard's full creative energy finally breaks through, this is the album which will define the sound and soul of Claire Hazzard music for decades to come."  -ClaireHazzard.com
After receiving 'congratulations on the 20th Anniversary of her debut #1 single, "Finest Unreliable Friend" from the corresponding week in 2000, Claire announced it was time to turn off the amp and pack away the microphone of her stellar performance career and concentrate on songwriting.
"Claire Hazzard has been an integral part of the shaping of the music industry in Australia – a smaller cog maybe, but one no less important to the development, credibility and sustainability of our local industry. She should be lauded and commended for her attitude and spirit as well as her body of work" -Hank David, AGR
single releases
2018.03.02   Anywhere With You
0000.00.00   Wear
0000.00.00   Where Sinners Sing
0000.00.00   Aeroplane
0000.00.00   Whatever It Takes
0000.00.00   Finest Unreliable Friend
0000.00.00   The Field
album releases
2018.03.00   CD   Turning Point   12tks
2014.09.29   CD   The Early Years   14tks
2008.10.30   CD   The Spectacular Thing   14tks
2002.10.07   CD   Live And Transparent   11tks
2001.03.07   CD   Whatever It Takes   10tks
2000.01.01   EP   Claire Hazzard   6tks
1997.00.00   CD   The Goodness And Severity   13tks
Claire Hazzard on FaceBook
Claire Hazzard website
.
.