DESTINY BAND OZ   (DESTINY)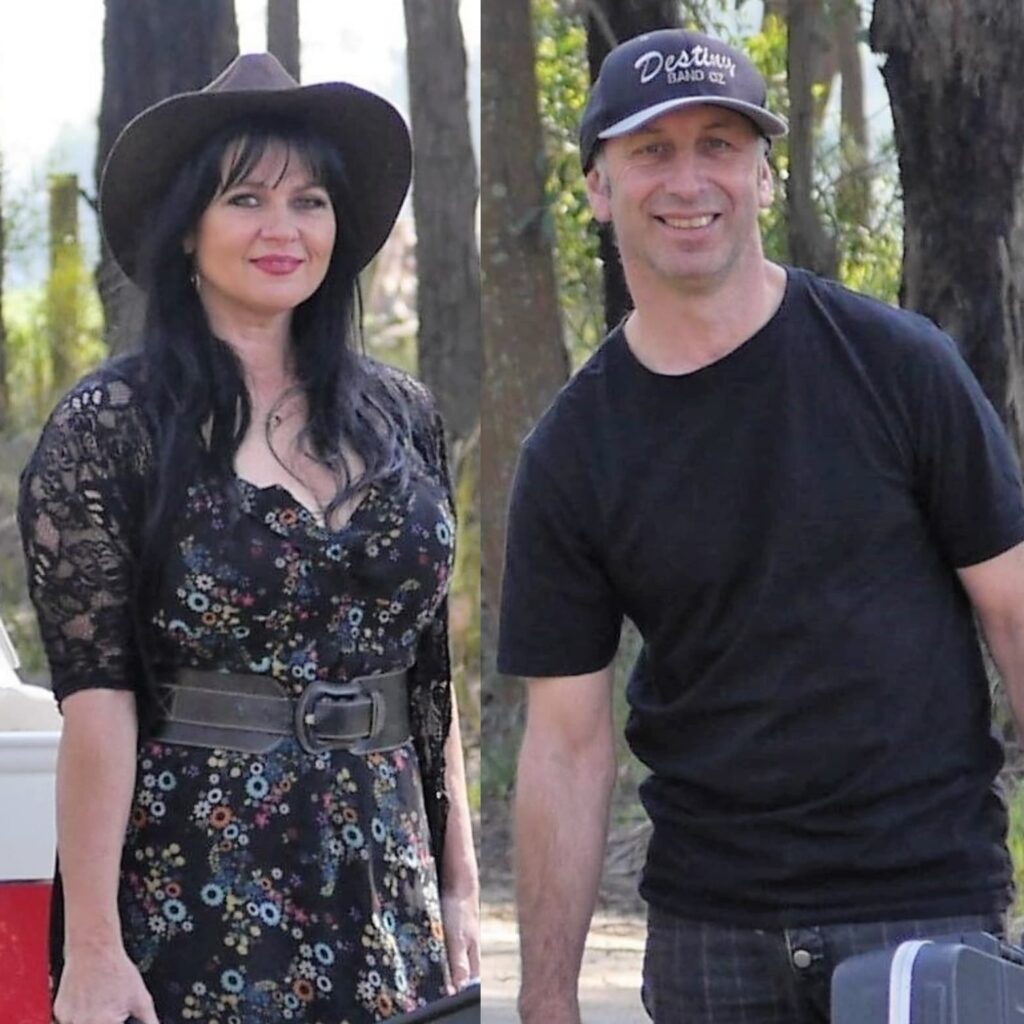 Latrobe Valley  Vic
country jazz soul rock
Based in the Latrobe Valley of Gippsland east of Melbourne, Destiny Band Oz (or just Destiny) are a polished country jazz soul rock outfit popular throughout eastern Melbourne and the Gippsland region.
At the core is husband & wife team Tessa and Thomas Liberi whose energy and passion is evident in their songwriting collaborations as well as on the stage.
Destiny's  6 track EP 'From The Heart' follows 2017s 'Makin' Music' and their debut, 'Take Me Back In Time' issued at the end of May 2016 but it is their latest release 'Changes' that is turning heads and drawing fans to the popular duo. With singles of the calibre of "Hours In A Day" and the new one, "My Family And Me," we will, thankfully, be seeing more of this delightfully entertaining couple.
Tessa Libreri   v, perc
Thomas Libreri   g, v
single releases
2019.02.15   My Family And Me
2018.11.00   Christmas Time
2018.10.18   Hours In A Day
2018.07.18   Put On A Good Show
2018.04.00   Lay Me Down
2018.02.00   Sorry
2017.10.20   Streets Of Old Kilsyth
2017.08.00   Makin Music
2017.06.05   The Thing I Like Best About You
2017.03.00   One Love
album releases
2018.11.26   CD   Changes   13 tks
2018.11.00   EP   Special Songs
2018.02.01   EP   From The Heart EP   6 tks
2017.07.18   CD   Take Me Back In Time (remastered)   10 tks
2017.06.05   CD   Makin' Music  11 tks
2016.05.31   CD   Take Me Back In Time  10 tks
Destiny Band Oz on FaceBook
Destiny Band Oz website
Destiny Band Oz YouTube
.
.