DREAM ON DREAMER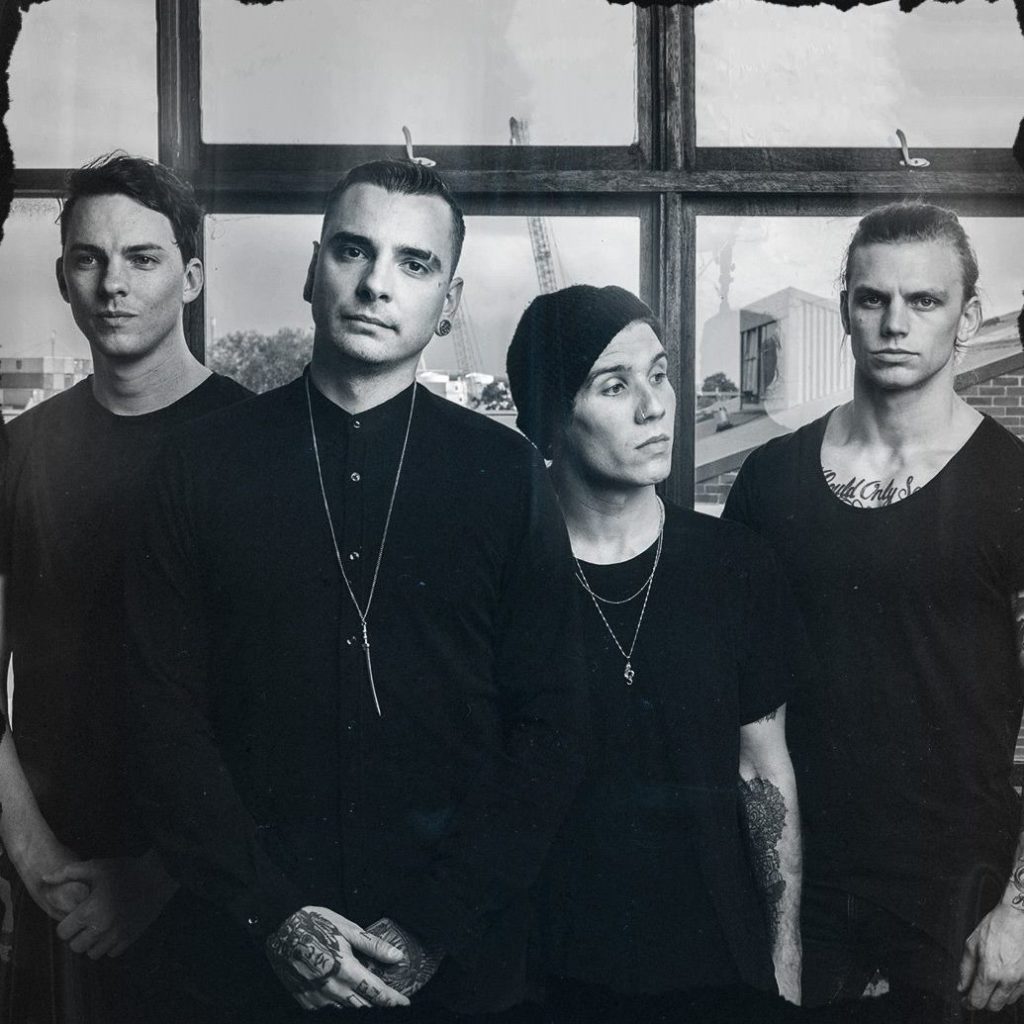 Melbourne  Vic
rock ambient metal soul
2009 – 10.02.2020
An era comes to an end with the announcement on 10 February of the break up of one of Australia's premiere alternative rock bands, Dream On Dreamer after 11 years of making great music.
Formed in 2009, ARIA award-nominated act Dream on Dreamer have had a successful, yet also trying career – from line-up changes, shifts in industry collaborations, health scares, to even facing legal issues to keep the band actively touring in Australia. However, through this arduous journey, the band has well and truly re-found its footing and is ready to conquer the heavy music scene.
Since their inception, Dream on Dreamer hasn't skipped a beat, with every release charting highly in the ARIA and iTunes charts. The band have also toured just about every market imaginable – from multiple expeditions to the US and Europe, as well as Russia, Japan, South East Asia, New Zealand, and of course their home turf in Australia. Supporting some of the biggest names in the genre (Avenged Sevenfold, Pierce the Veil, A Day to Remember, Sleeping with Sirens and more), the band has formed a strong fanbase, both at home and overseas, which is reflected in their online and social media presence.
More recently, Dream on Dreamer has continued to move from strength to strength, proven with the release of singles 'Don't Lose Your Heart' and 'Stay' (which have racked up a combined 11,500,000+ streams across Spotify and YouTube). And this upward trajectory is set to continue with the band now gearing up to release their fourth studio record, 'It Comes and Goes'.
Recorded in-house with guitarist/producer Callan Orr, the band has emerged with a fresh collection of tunes and catchy vocal hooks that are sure to leave a lasting impression. The band also teamed up with the formidable Dave Petrovic (who produced Dream on Dreamer's debut EP 'Hope') to capture vocals at a world-class production level.  -adapted
A fifteen date 'Farewell tour' was also announced by the band taking in all states through April & May 2020.
Marcel Gadacz   v   2009-2020
Callan Orr   g, v   2009-2020
Zachary Britt   g, v, p, k   2013-2020
Chris Shaw   b   2014-2020
Aaron Fiocca   d   2009-2015
Michael 'McCoy' McLeod   b, v  2009-2012
Daniel 'Deej' Jungwirth   syn, k, p, b   2009-2014
Luke Domic   g
Dylan Kuiper   d   2015-2018
single releases
2020.02.04   Feel So Empty
2019.02.15   Love
2018.04.30   Runaway
2018.03.15   Let It In
2016.09.11   Stay
2015.10.12   Vertigo
2015.06.15   Don't Lose Your Heart   ft.Jarrod Salton
2014.08.08   Darkness Brought Me Here
2014.00.00   The World In Front Of Me
2012.04.10   Midnight Thoughts
2012.00.00   A Thousand Miles   (Vanessa Carlton cover)
2011.00.00   Downfall
album releases
2019.02.16   CD   It Comes And Goes   10 tks
2015.11.13   CD   Songs Of Soulitude   10 tks
2013.06.28   CD   Loveless   10 tks
2011.05.08   CD   Heartbound   10 tks
2010.08.07   EP   Hope   6 tks
2009.06.03   EP   Sails Set, Armada   3 tks
.
.