Fr. ROB GALEA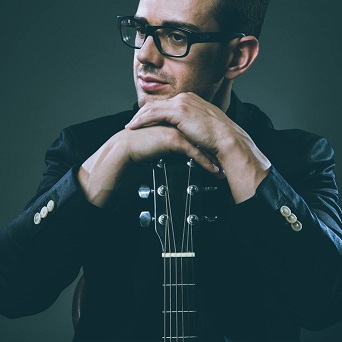 Victoria
pop rock electronic
Maltese born Victorian Catholic Priest Fr. Rob Galea has an incredible heart for reaching the broken in the region where he works….AND beyond. It's one of the reasons he invested himself into such ministry.
His Youth programmes allow Fr.Rob to take his love of music into an area where many find it hard to connect and it is not just music he uses but his own music!
Fr.Rob's FaceBook page gives us more:
"Fr Robert Galea is an ordained Catholic Priest and is currently serving in Bendigo, Australia after moving to Australia in 2007 from Malta, his home country. He is a singer and songwriter with a comparable international fan base. Apart from a series of recordings and CD releases, Robert has also written a number of songs for various campaigns and international conferences.
Robert has recorded with artists such as pop idol Guy Sebastian, Paulini, Gary Pinto, Natasha Pinto and Amelia Farrugia and has shared the stage with the likes of Matt Maher, Hillsong United, Darlene Zschech and more. After being selected to sing in the international version of the official World Youth Day song "Receive the Power", Robert entered the realm of the cast of musicians having performed in some key events before an estimated 500,000 pilgrims in Sydney.
Fr. Robert's passion is to draw others to the heart of God. He believes that music is an important instrument in helping God's people understand the need for intimacy with their God.
Fr Rob has released six music projects to date. In all this, whilst greatly appreciating his gift of music, Fr. Robert recognises that before everything he is a follower of Christ, a priest and only then, a musician.
In 2008 Fr Rob, together with the late Bishop Joe Grech, founded the 'Stronger' Youth Program – a series of youth retreats, rallies and small groups which are run around the Sandhurst diocese, Perth and beyond. This youth program is fast becoming one of country Victoria's largest Catholic youth movements."
single releases
2021.10.14   Love You   04:02
2020.11.23   O Holy Night ft.Ana Gabriela   04:49
2020.11.15   Faith In The Future   02:57
2020.10.01   3AM   04:15
2019.09.25   Listen To The Spirit   04:24
2017.11.30   Silent Night Invitation   with Natasha Pinto & Gary Pinto
2017.08.25   Dominoes  ft.Ira Losco   03:50
2016.03.24   Breakthrough   04:00
2015.02.03   Alive (DJ G-Wizard remix)   03:39
2015.02.03   Alive   03:15
2014.08.23   Angel   03:48
2013.02.05   No Greater Love   03:21
2011.11.16   Emmanuel   04:04
2009.08.29   God Does Not Make Rubbish
.   with The Saga
2021.03.23   Ordinary Lives ft.Fr.Rob Galea (acoustic)   04:02
2020.11.13   Ordinary Lives ft.Fr.Rob Galea   04:09
.   with Joe Melendrez
2018.06.22   Alright ft.Fr.Rob Galea   02:55
album releases
2021.01.08   EP   Songs Of Worship 4: A Home Isolation Project   5 tks
2020.08.22   EP   Songs Of Worship 3: A Home Isolation Project   5 tks
2020.06.01   EP   Songs Of Worship 2: A Home Isolation Project   5 tks
2020.05.09   EP   Songs Of Worship: A Home Isolation Project   5 tks
2019.03.15   CD   Coming Home   12 tks
2014.10.25   CD   Something About You   11 tks
2012.06.20   CD   Glorify : A Contemporary Mass Setting For Young People   28 tks
2011.11.16   CD   Reach Out  (live in concert)  16tks
2011.01.01   CD   Reach Out  12 tks
2010.05.14   CD   Divine Mercy Chaplet  with Gary Pinto & Natasha Pinto  11 tks
2010.05.14   CD   What A Day  13 tks
2006.01.01   CD   Closer  10 tks
.
.