NORALYN
Brisbane  Qld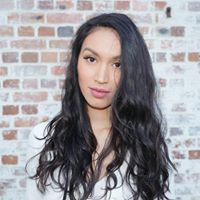 alternative piano pop
Noralyn has come a long way from her days in folk duo Corinthia with her sister Naomi. Their 'Love Like North' EP, released in June 2013, showed great promise with two tracks, "Bright Star" and "The Compass" selected for airplay on Aussie Grown Across The Nation.
As Naomi made the move to University in Brisbane to study classical voice, Corinthia disbanded with Noralyn striking out as a solo performer.
Her debut single, "Masquerade," surprised most with striking promotional images and accompanying slick, creative video clip, further establishing the emerging Noralyn as an artist to watch.
"New World" proved to be the next step and the highly anticipated new recordings of this wonderful performer, launched in February 2017 as the EP 'Mercy In Madness' turned even more heads! The album art was designed by sister Naomi!
Now in 2018, Noralyn gives us 'Lucid Dreaming,' an EP of standout tracks, and stunning live performances highlighted by the singles "Rebel Heart" and "New Tricks"
single releases
2018.00.00   New Tricks
2018.02.23   Rebel Heart
2016.01.01   New World
2015.06.29   Masquerade
album releases
2018.06.16   EP   Lucid Dreaming   6 tks
2017.02.16   EP   Mercy In Madness   4 tks
as 'Corinthia'
2013.06.22   EP   Love Like North   4 tks
Noralyn on FaceBook
Noralyn website
.
.