PETE ALLAN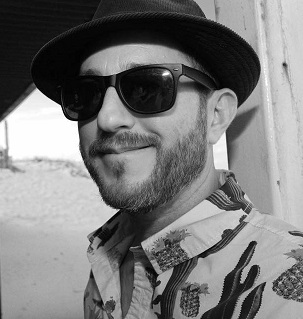 Sunshine Coast
pop rock surf
The last couple of years have been very good for Pete Allan after a back injury forced him out of landscaping work and he spent a good year in recovery mode.
His injury also curtailed his ability to perform live and it couldn't have come at a worse time with the release of his debut EP 'Under The Surface.' Some consolation was the fact two tracks from the EP made it onto the soundtrack of the surfing documentary 'Flux' released in December 2013.
Now, four years on and Pete Allan is back, bigger and brighter than ever with a new EP which has released 4 singles – not bad for a 6 song release – and a tour behind him that took in areas of Qld, NSW, Vic and WA.
Pete is working as hard as physically allowed and is regularly featuring at the many music venues across the Sunshine Coast and beyond with his backing band the Collective.
Pete Allan  v,g,loop
Daniel Seese  d,perc
Dean Genge
Mitch Francis
Samuel McClean
Isaac Leong Loon
single releases
2017.05.31   Hurdles
2017.04.08   Screaming Sand
2016.08.22   Lost And Found
2016.01.13   Treading Water
.
album releases
2016.09.09   EP   Ripples   6tks
2012.10.18   EP   Under The Surface   6tks
Pete Allan on FaceBook
.