SERHIY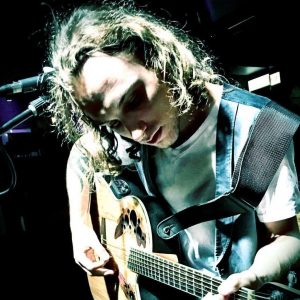 Byron Bay  NSW
indie folk pop rock
"Where would your mind carry you if the heart lead the way?"
This sums up most of Serhiy's artistic passion.
Lead by the spirit into the majesty of creation Serhiy weaves his songs with the wealth and diversity his life experiences have blessed him with.
Songs of freedom, happiness, triumph and glory. He leaves no stone unturned when it comes to creating his music and spreading its passionate message into this great big world.
In Australia from age 11, Ukrainian born Serhiy gives much praise and thanks to God for parents who stepped out in love and faith to build a new life.
Despite having only a limited number of songs available, Serhiy has a wealth of stories to tell of his journey, of life & faith and is eager to get into a studio to record them.