THE SHERRAHS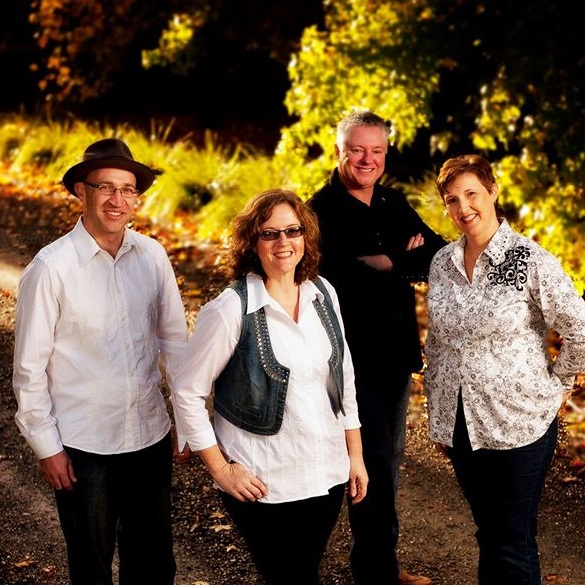 Adelaide  SA
country gospel country bluegrass
When a brother & sister from NZ meet a sister & brother from Bairnsdale Victoria what do they do….all marry (you know what I mean!), move to Adelaide and form a band, what else!!
Anthony Stewart
Steve Sherrah
Tracy Stewart
Michelle Sherrah
single releases
.   The BordererS ft.The Sherrahs
2016.06.29   Forever In Our Hearts
album releases
2019.00.00   CD   Classic Harmony Hits   13 tks
2015.03.18   CD   Built On Stone   13 tks
2009.00.00   EP   Tracy Stewart & The Sherrahs   2 tks
2002.01.01   CD   Reason & Rhyme   13 tks
1996.00.00   CD   Keep In The Light   12 tks   (as The Sherrahs Family)
.
.