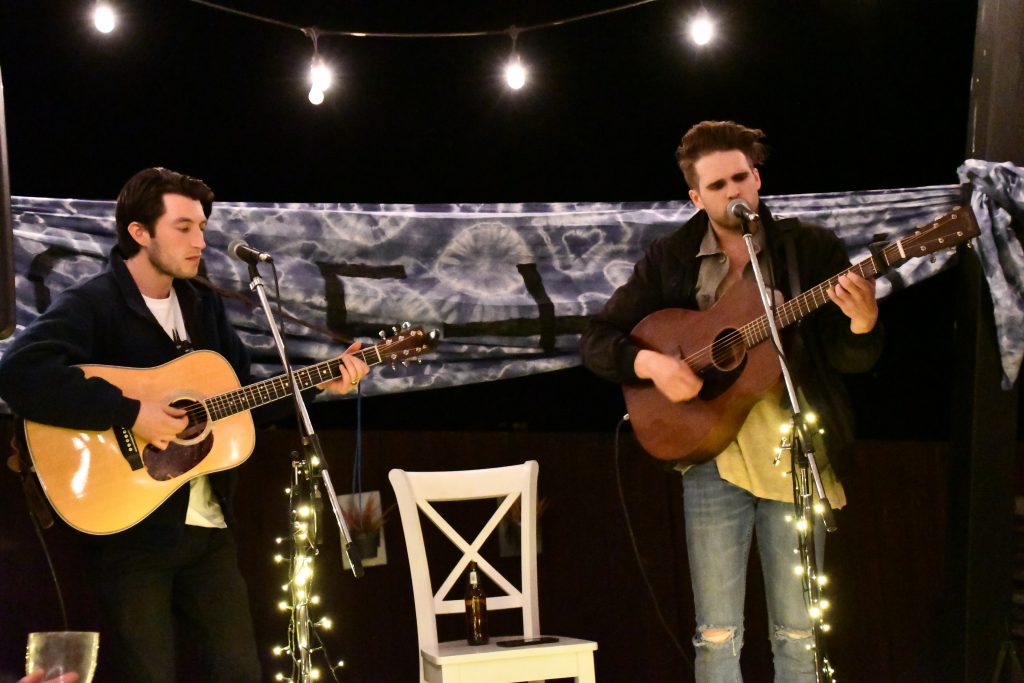 WOLF + WILLOW
Melbourne  Vic
folk alternative
Dueling banjos has nothing on Tim and Jim who are Wolf + Willow.
The duo from the inner eastern Melbourne suburbs have an affinity with their instruments that makes them appear like an extra appendage – their fingers fly over the strings, the notes created meld together in a stream of delightful noise, awakening memories of America, The Eagles, The Band, Dylan and Baez.
And then,……..they sing!!!
While Tim takes lead, effortlessly, Jim provides harmonies that float with the music, drawing you to places unimaginable and exciting, uplifting and encouraging, all the while keeping your feet firmly planted in reality.
On the back of Wolf + Willow's second sojourn to the northern states, their latest single release, "Throwing Stones," is another standout track from the 5-song EP, 'Born To Be,' released back in October 2016 and following the debut single, "Chase The Sun."
Tim Richardson   v, g
Jim Joseph  g, v
single releases
2016.04.03   Chase The Sun
2017.09.00   Throwing Stones
album releases
2016.00.00   To Taper Dawn (demo)  5 tks
2016.10.24   Born To Be  5 tks
Facebook link