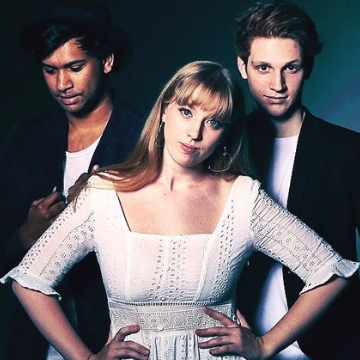 JOAN & THE GIANTS
Perth  WA
alternative indie pop soul
Joan & The Giants are an exciting 'new' trio on the WA music scene. With two strong singles, the band have endeared themselves to their growing fanbase and spread their wings across the SW and up the west coast to Broome.
Grace Newton-Wordsworth   v, p, syn
Aaron Birch   g
Riley Sutton   d
single releases
2019.05.06   Cruel
2019.03.21   Hold Me
album releases
Joan & The Giants on FaceBook
Joan & The Giants website
.
.
.