RACHEL VILJOEN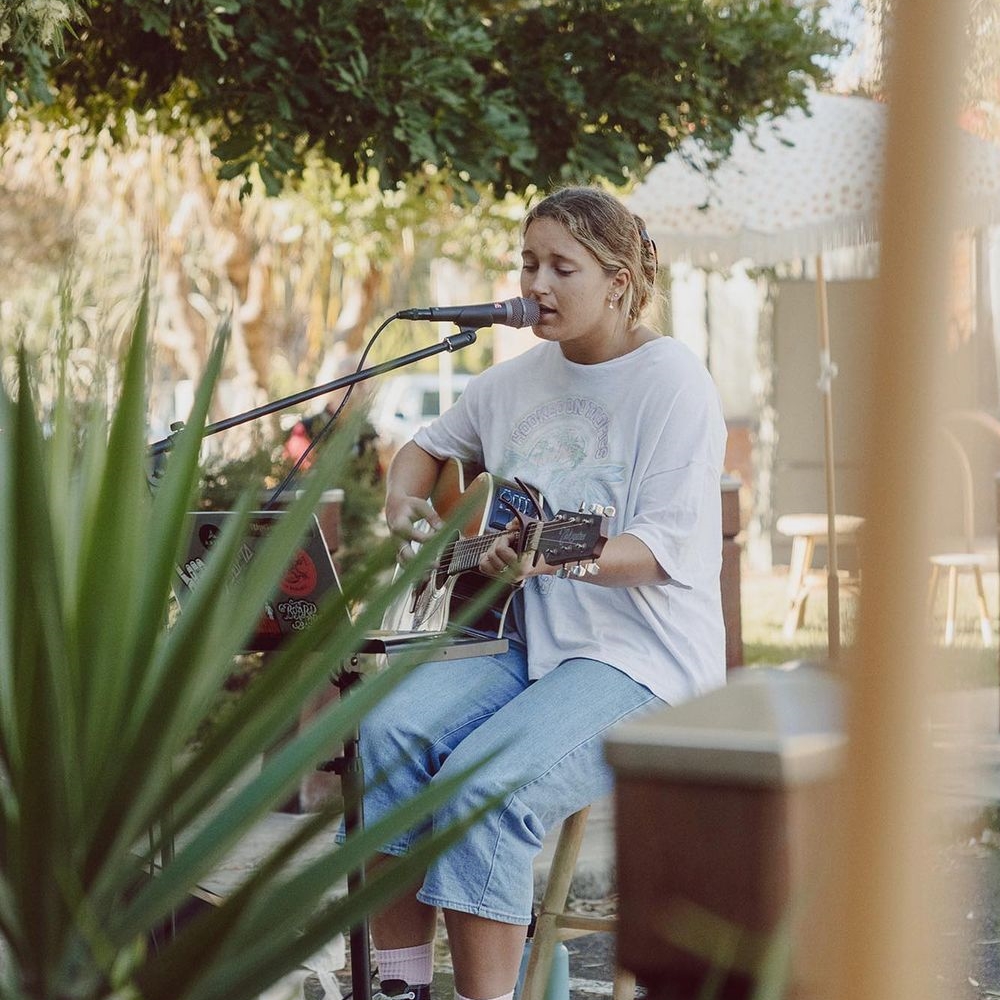 Sunshine Coast  Qld
worship surf pop folk
Hello! I am Rachel, 20 years old and based on the Sunshine Coast Qld.
I was born in South Africa but moved to Aus with my family on my 4th birthday so I would say I am basically an Aussie.
The Sunshine Coast is the most amazing place and I definitely know it has impacted my musical passion. I started my passion for guitar when I was 10 years old, did casual lessons for a few years until my music teacher actually "kicked" me out the class because I had to get higher lessons.
I didn't discover I could sing until a few years later simply just from jamming away at home. I realised Youtube was the place for everything so never went back into any lessons and learnt it all online! I started posting small videos when I was about 12 on instagram of me singing and playing.
My churches worship leader suddenly noticed and asked me to join the Young Adults worship team even thought i was only 13! I grew up going to Lifepointe Baptist Church. It is an amazing church! I was so inspired by Anna Golding and Melanie Allen who were the worship leaders then and still are to this day! I loved that they were so all on board for helping me learn, grow and become more confident. It took me a long time of warm up to singing in front of people at the church but once I did i felt such a peace in my heart that this is what I am meant to be doing.
I carried on in the worship team and that church until I was 19! Was quite the journey, for personal reasons I changed churches and needed a little break from leading worship! I finished school in 2018 and worked casual jobs. I had been offered a place at University and attended in 2019 for one semester, didn't take me long to realise it wasn't what I wanted to do. I have faith in Jesus, and I know that his plans for me were something else. So I prayed and I had a vision from God that music and worship ministry was what I should be doing and it is a way for me to give people an opportunity to experience Gods love.
I thought, "why not use my gifts and abilities as a career?".
So, I started working on music, even filming as well and created some cool instagram pages. Been posted covers, originals and filming videos as I am slightly into surf filming and well! Called it "Rach's Film & Tunes!". I really wanted to release a song and get out there so I created 'This Other Land" which came out in February 2022. It was inspired by my love for the ocean, surfing and where I live on the beautiful Sunshine Coast!
In 2020 I joined Christian Surfers. It is basically a place where surfers can gather, share the good news of Jesus & be an example in the water. Christian Surfers has a program called, "CSALT Academy" which is a leadership training program run on Phillip Island, Victoria this year for 9 months! The program offers a Cert 4 in Ministry and if students want to do an extra subject such as a Diploma in Music or Media / Filming then they can also! I decided to make the move late last year and am currently living in a rustic camp site on the beach with 11 other students studying ministry, music, surfing all the time and becoming closer to God!! We go on a few over seas and national road trips just to surf and do fellowship with one another.
My main passion is Worship Ministry and am currently writing an album that will get released later in the year. I am also working on an EP with tunes like 'This Other Land' that will come out very soon in 2022! It is very exciting being here as my creative flow is buzzing!
I am thankful to friends and family who have supported me along the way. I know this is only the beginning, but I am all in and I know if I follow Gods plan for me things will work out quite well.
single releases
2022.02.25   This Other Land   03:00
album releases
.
.
.
.