Georgina MAKDESSI

Sydney  NSW
alt. pop folk
Graduating in 2008 from Trinity College  London with an Associate Diploma in Recital in Voice and a recipient of the Exhibition Award as a distinction achiever, classically trained Award-winning mezzo-soprano Georgina Makdessi has since performed at various venues and has had the honour of working with string quartets and a number of musicians as a much sought after soloist.
The Sydney vocalist has a passion for complementing every occasion from corporate functions on a Sydney Harbour Cruise to a church / garden wedding ceremony, other receptions and special events with her musical talents.
Georgina also regularly performs with the team from Sydney Wedding Music.
single releases
2019.08.16   Love Again
album releases
2017.06.08   CD   Echoes Of Emotion  13tks
2009.12.19   CD   The Essential Wedding Collection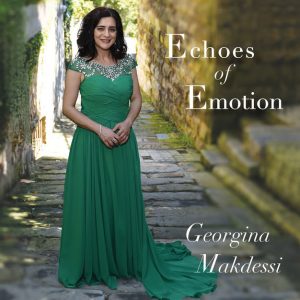 .
.
.