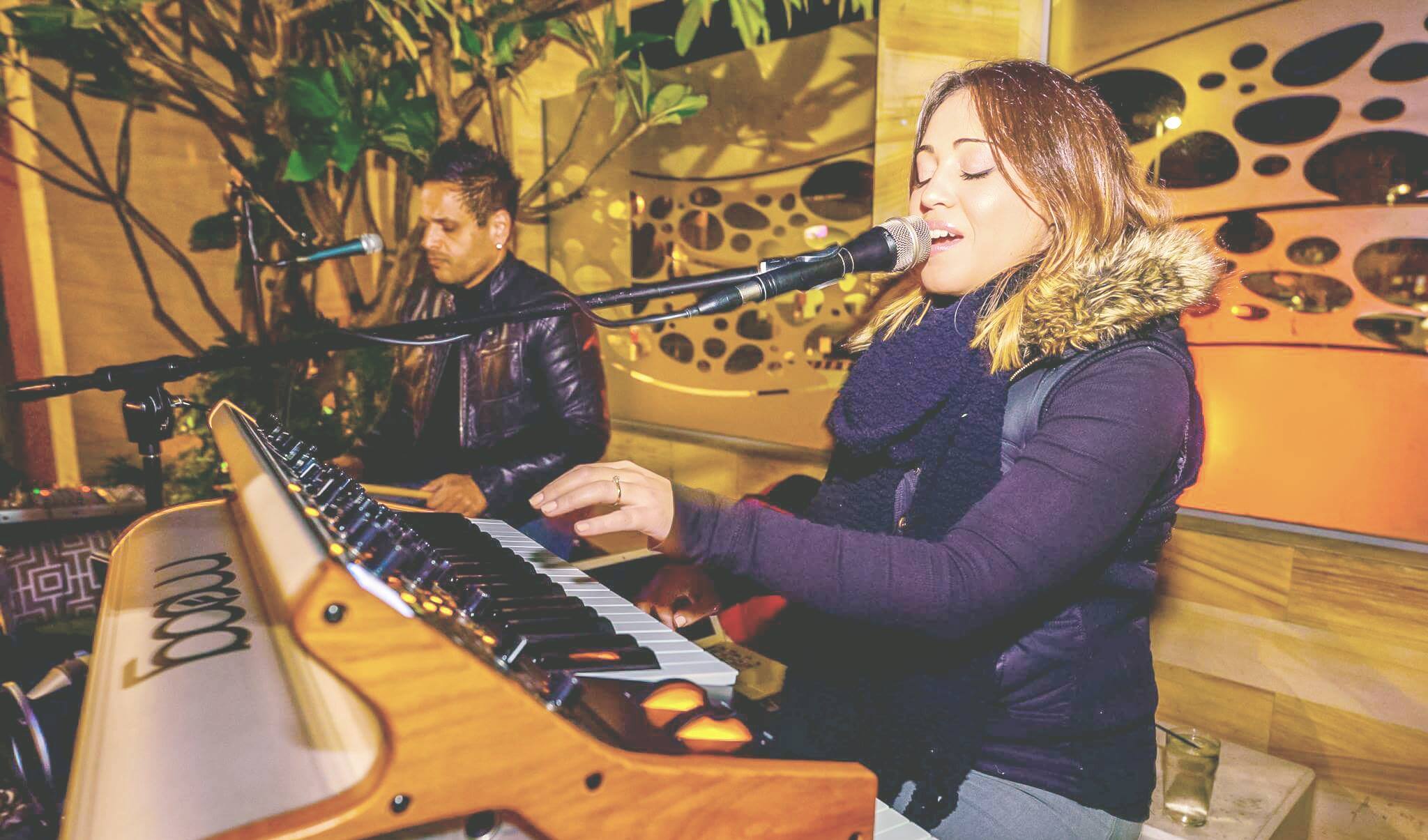 Perth  WA
rnb neo-soul funk
"We introduce to you NEO!"
"'Uncle' & I finally have a name and a page for our duo that's been lurking the streets of Perth for a while." – Astrid Ripepi.
Famous, or infamous – depending on which side of the family you are on – Astrid Ripepi, former contestant on The Voice Australia in 2016, finally gets her act together with Wayne Antioch, seasoned session percussionist and drummer, to form NEO.
The "streets of Perth" have been blessed to see and hear this talented duo for some time now – we're not quite sure how long, the streets are not saying – and now it's the turn of the door-paying public to appreciate the neo-soul (whatever that is) RnB funk sound emanating from NEO.
Catch them live, clap long & loudly, cheer & whistle, prove the streets were not wrong!!
Astrid Ripepi  v, k, moog b
Wayne Antioch  v, DTX drum pads & loop
https://www.facebook.com/neotheduo