DOUBLE WHAMMY DUO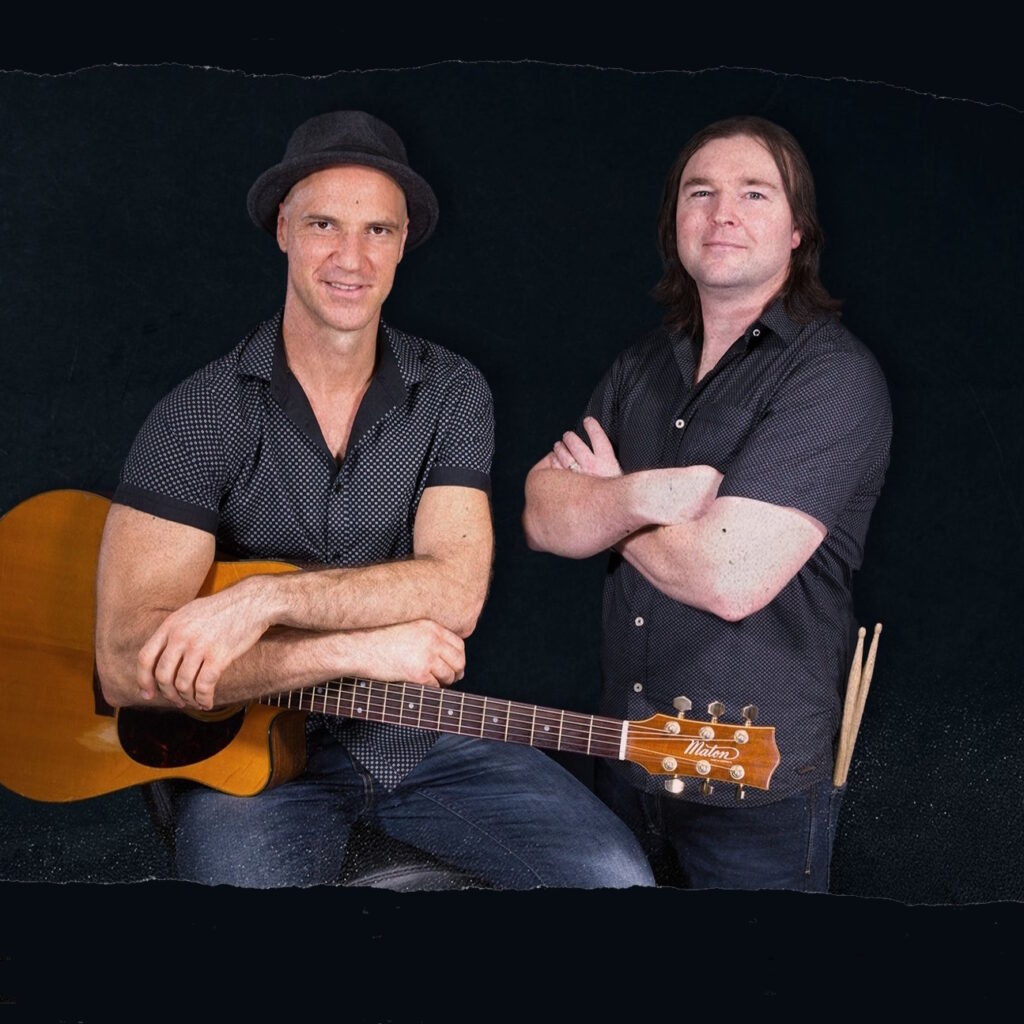 Brisbane  Qld
covers
AGR singer songwriter Matty Bateson and his mate Jason Edwards are Double Whammy Duo, playing
a wide variety of great cover songs ranging from soft & laid-back tunes like "What a wonderful world – Louis Armstrong" & "Layla – Clapton" to flat out rock n' roll from bands like "AC/DC" & "Living End", along with plenty of classic party tunes in between.
Matty Bateson – Guitar, Lead & Backing Vocals
Matty Bateson, otherwise known as MR BARITONE as a soloist, & is the founder of the well-known covers band PUNCHLINE; has unique, powerful, diverse & warm baritone lead vocals along with up to a surprisingly high falsetto range for some backing vocals. Matty is also a diverse guitar player with a professional attitude, high quality sound gear, live gig experience since 1999, & is always great with the crowd & venue staff etc!
Jason Edwards (Jed) – Drums, Lead & Backing Vocals
Jed, also known as Jedvox, is a very dynamic & entertaining vocalist with over 20 years' experience & able to cover solid lower range vocals up to some incredibly high Tenor & even Soprano ranges. He has been the energetic front-man for a few different covers bands & his voice has been described as world class, accurately imitating a wide variety of artists and styles. Jed is also a gifted drummer & uses his electric drum-kit while sharing lead & backing vocals with Matty.
Matty Bateson   g,v,bgv
Jason Edwards   d,v,bgv
single releases
none
album releases
none

.
.
.
.